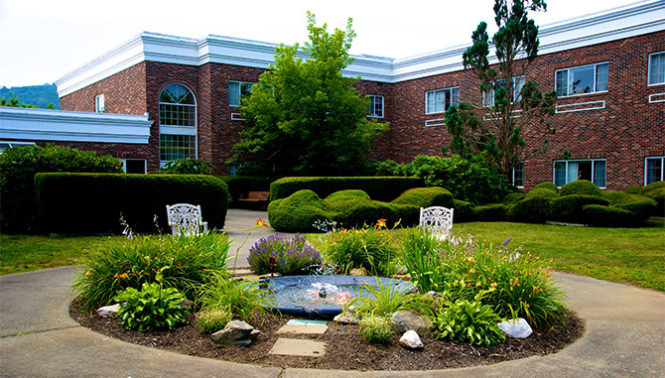 ADD YOUR FACILITY OR PROGRAM TO OUR LIST
Bright Spot Therapy Dogs, Inc. maintains an official List of Visiting Opportunities for our volunteers to refer to when making choices about where to visit with their certified Therapy Dog.
This official list is for Bright Spot certified Therapy Dog Teams only.
Volunteers make the choice as to where they visit with input from our trainers, evaluators, and other Bright Spot staff.
We invite both health care and educational facilities to add their facility and/or program to our list.  In doing so, however, please note that this does not insure that you will receive a Therapy Dog Team. The list is simply a guide for our volunteers.  Some volunteers have a facility in mind that is not already on our list.
We encourage you to add your name to our List.  It will greatly increase your chances that a team may select your location.  There is no fee for this service.  Simply submit the information below…
What are the benefits of having a Bright Spot Therapy Dog Team visit your facility or work in your program?
Bright Spot Therapy Dog Teams are carefully evaluated and certified through our four-step process./li>
Bright Spot volunteers are covered by the organization's volunteer liability insurance policy.
Bright Spot volunteers provide you with their file containing their Bright Spot Certificate of Certification, proof of insurance coverage, veterinary health certificate, and rabies certificate (renewed annually in June).
Bright Spot volunteers are committed to participating in your program on a regular schedule.
Bright Spot Therapy Dog Teams provide this service free of charge.
PLEASE NOTE: We are happy to add your facility to our list, but please keep in mind there is no guarantee you will receive a visiting therapy dog team.
The name of your facility/program and related information will be entered on our official list of VISITING OPPORTUNITIES that is available to all our volunteers. Bright Spot volunteers arrange visiting schedules directly with the facility. Please be aware that we currently have over 200 facilities requesting our volunteer services. Volunteers choose the facility they wish to visit depending on their dog's temperament, the population the volunteer wishes to work with, and the distance they are willing to travel. Sometimes a new facility receives a volunteer right away, other times, the wait may be long. There are no guarantees that you will get a visiting therapy dog team.